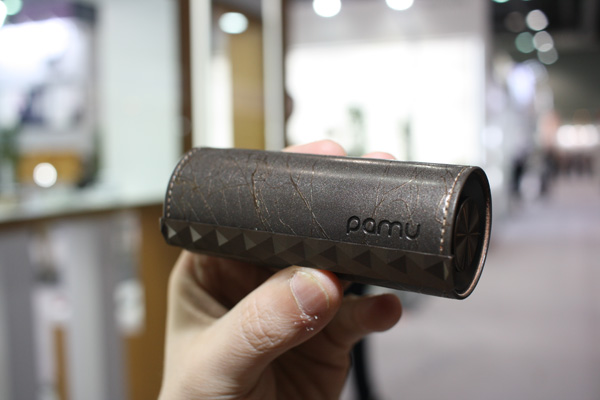 There are true wireless earphones that continue to be talked about for several months, you want to be positive for their price and their audio quality, you want negative for long delivery times and some flaws. We are talking about Padmate's Pamu Scroll that have raised over $ 3 million on Indiegogo and continue to grind interest.
The greatest success they had during the launch phase, where they could buy at a promotional price of 39 dollars, certainly the most suitable for this type of headphones, but now they are at 79 dollars which is still good but quite borderline. While the expected final sale price, or $ 149 is certainly out of the question as excessive.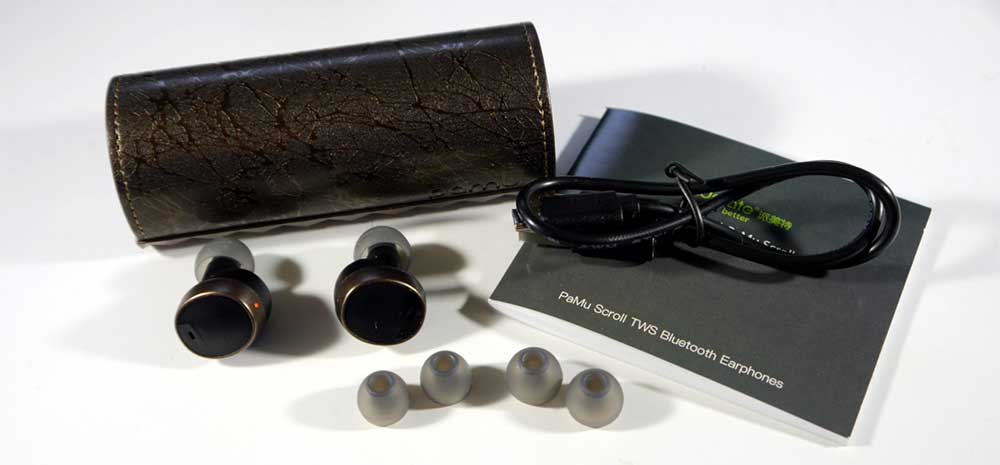 Inside the package there are the headphones, the case, a micro usb cable and two spare rubbers pads. The first thing you notice is the size of the case, not particularly small. This can be a first problem, as the true wireless headphones are made to be comfortable and immediate, a bulky case comes up against this reality. Of course it depends on your habits, if you are used to moving with backpacks or shoulder bags then this will not be a problem, if instead you love to have as few hangings as possible then they are impossible to keep in your pocket.
Without yet opening the case we see two other things: on the right side there have four blue LEDs that indicate the status of the battery (each led represents 25%), while on the left side there is the micro usb connection to the recharge case, to which a base can be attached for PaMu wireless charging receiver (sold separately).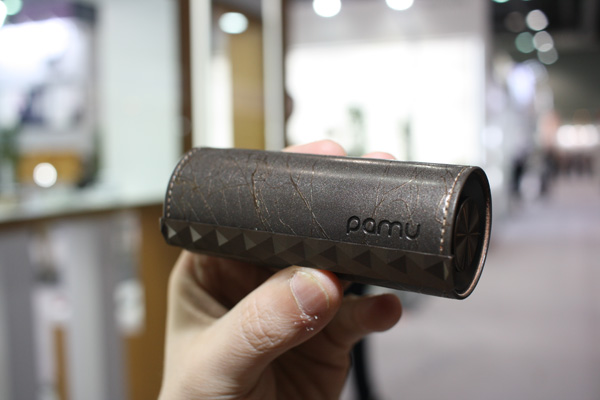 Once the earphones are taken out of their case, the pairing is easy and fast, both headphones give us a small sound feedback that confirms the coupling and we are immediately ready to use them. Unfortunately, however, there is no sensor that detects when they are put to the ear, so it follows that the music is not automatically stopped once removed from the ears, but only when they are placed back in their house.
The surface of the headphones, recognizes the touch, so we have various possible commands:
Single tap on both headphones: play or pause
Double tap on the right headphone: go to the next track
Double tap on the left headphone: activate the voice assistant (both Siri and Google Assistant)
I must say that the tap is not always well recognized, you have to press hard and this annoys the ear as it tends to bury even more the rubbers in the ear canal. Moreover it happens that you want to double tap and this is instead recognized as a single one, forcing you to try again. Therefore we certainly have a good range of possible commands but these are not always comfortable to use unfortunately.
We now come to two great strengths of the Pamu Scrolls. First, water resistance with Ipx6 certification and Bluetooth 5.0. Very great comfort for those who tend to use earphones in the rain or in any other situation where you don't want to worry about water.
But what surprises most is the sound quality, the bass is deep and decisive, compared to other true wireless headphones. I think it's more powerful bass than the Xiaomi Mi Airdots, which makes them perfect headphones for those who love sports or anyway incisive bass. For audiophiles we have performed several more in-depth audio tests, with these results:
Overall quality: medium, as the headphones with marked and prolonged lows tend to "creak" slightly;
Dynamic Range: audible up to 60 dBFS;
Treble extension: the highs are audible starting from 16 kHz (optimal would be around 20);
Bass extension: excellent as it ranges from 10 Hz to 200 Hz.
Sore note battery: only 3 hours, with the case charging 2 times. Definitely much less than the competitors. From this point of view therefore rejected in full.
Some report a slight draining of the battery leaving them in the case for a long time, but it is something that I have not found: even after leaving them for two weeks in the case, once the battery charge was removed it was intact.
Final considerations
Finally, a very important detail should be mentioned, they are earphones in ear, so they isolate a lot, and this must please. Personally I consider the use of in-ear uncomfortable for everyday use (in fact I tended to use only the right one to avoid feeling too isolated from the outside world), but I consider it perfect for sport.
In short, the Pamu Scroll are true wireless headphones that are certainly good, not excellent, but certainly more so with the initial launch price. Now that they are at $79. The Pamu Scroll are available in the colors: Sienna( Rock 'n' Roll), Pink(Sakura), Brown(Glory), Black(Graphene), you can find them on the official website.