The Padmate returns on time to shake up the tech environments after a few months. The popular company that had already dug out the Indiegogo platform, is preparing to return to the crest of the wave with its latest project. If you don't know what we're talking about, read on to find out everything!
PADMATE AND NEW PAMU SLIDE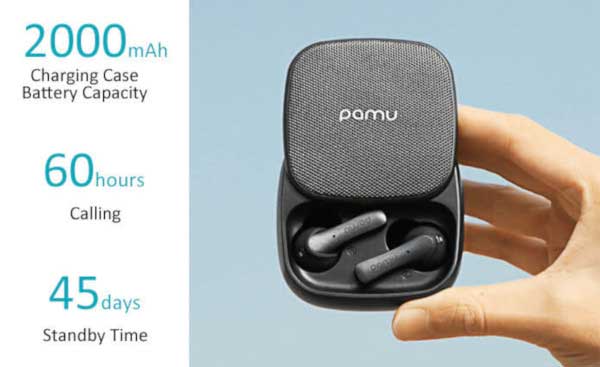 After the online success of the first generation Pamu Scroll true wireless headphones, the new model presented by the company is about to enter the market after the usual fundraising and advertising process among the global social media base. The new bluetooth headsets come in the usual completely wireless technology but in a completely new aesthetic format that represents a fusion between the in-ear world and the airpods style solutions. Changes also to the charging base, which is now equipped with wireless technology to become an external mini power bank for our smartphones, as well as a headphone charging tool. News to the headphone management software for greater connection stability and reduced connection times.
Citing literally their site: "a place where the technology of the future directly meets the interested users before it becomes popular and mass". In practice, a portal where companies and start-ups can finance their projects directly with interested users. A place where every project of any nature and cost can be found.
If you are interested in finding out more about the Indiegogo project and the new headphones (which we remember are still being funded), as well as about the timing and methods of payment, we remind you now to take the links at the top of the article in the introduction.
And you? Do you know the user fundraising platform for users? Do you know Padmate and her headphones? Are you a fan of true wireless models? let us know yours with a nice comment below!