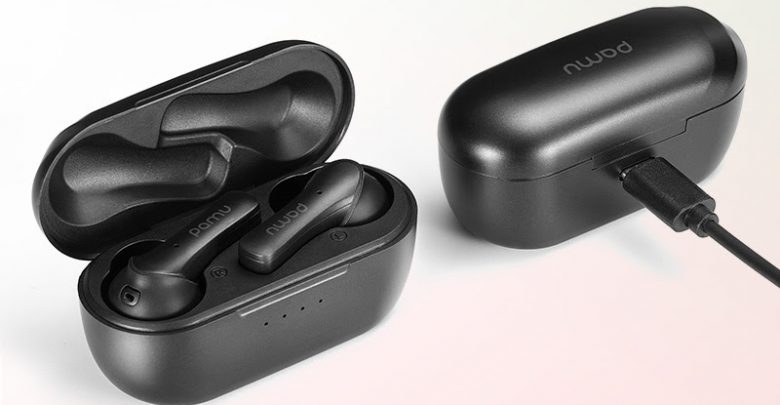 Padmate-tech is an emerging brand that are focusing on the audio field. The team members have rich experience in the audio and technology fields, and their products have won international design awards many times.
We have reviewed the Padmate Tempo T5 and PaMu X13 headphones before. The Tempo t5's charging box is inspired by Chinese architectural elements. It is elegant and stylish. The built-in 1000mAh large-capacity battery can provide longer battery life. The PaMu X13 headphones has a checkerboard-type design for its charging box. The headset is ergonomically designed and will not fall off easily during exercise.
This time, we are reviewing the PaMu Slide Mini, which uses the Qualcomm QCC3020 flagship chip, supports Bluetooth 5.0 and dual microphone noise reduction, which can bring good noise reduction effects. The drop-type in-ear structure and silicone eartips can make it more comfortable to wear, with a charging box that can last up to 30 hours. Qualcomm QCC3020 ultra-low-power Bluetooth audio SoC, built-in programmable FLASH, supports Bluetooth 5.0 protocol, built-in DSP, similar to the same series QCC3026. Many brands have adopted Qualcomm solutions, such as BOSE, SONY, Wanmo, Edifier, vivo.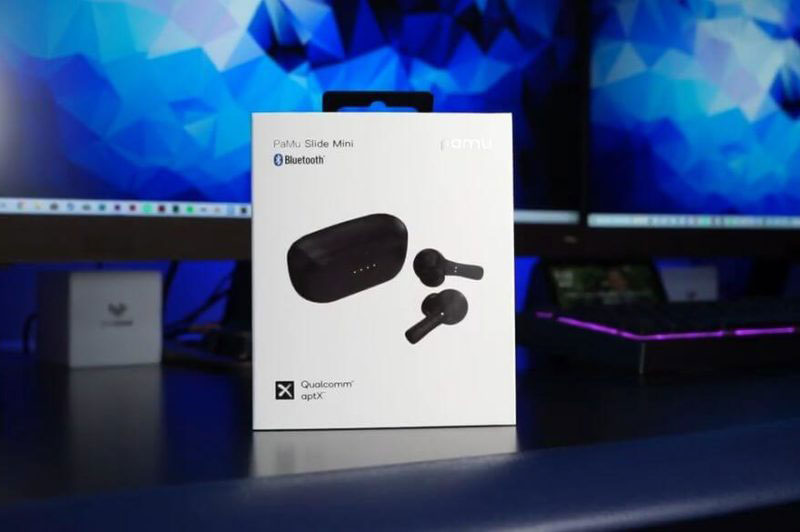 At the front of PaMu Slide Mini's box is printed with a rendering of the headset. The top left corner is the product model PaMu Slide Mini and Bluetooth certification, the top right corner is the logo of Pamu, and the bottom left corner is Qualcomm aptX certification. The back of the box is a multi-language version of the product information introduction. At the bottom is the brand information and barcode. The product model is T6C, black version.
What's in the box
Headphones
Charging case
Type-C charging cable
2 pairs eartips
Instruction manual
Carry bag
The charging case has a matte texture and a matte design with a Pamu brand logo on the top. There are four battery indicator lights on the front of the charging box, and a long groove is easy to open. Below the hinge on the back of the charging case is the charging interface. There is some product information on the bottom of the charging box: Model T6C, input 5V⎓300mA, battery capacity of the charging box: 400mAh, 1.48Wh, an indicator light on the headset indicates the charging status.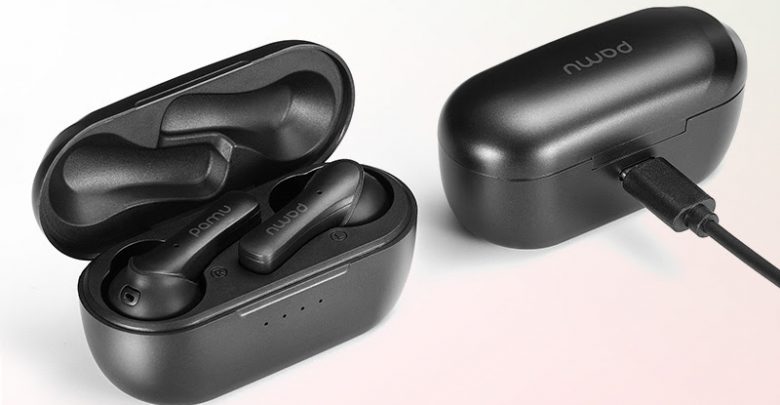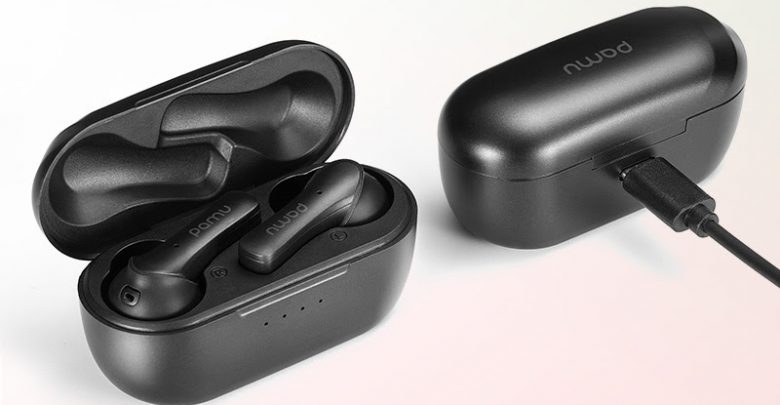 Padmate-tech always pay more attention to the design of the charging box. And PaMu Slide Mini have simplified the design of the charging box from PaMu Slide, the top has a "wave-like" curve, the cavity has a silicone protective cover to ensure wearing comfort. PaMu Slide Mini's charging box adopts TI wireless charging acceptance solution, the headset uses Qualcomm QCC3020 Bluetooth solution, support dual microphone noise reduction Technology, and combined with CVC software algorithms to improve call quality. Overall, it is a good TWS headset product.