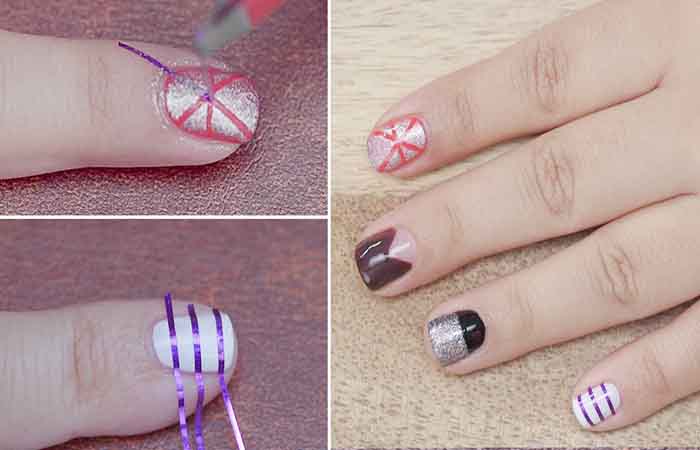 How to use the Striping Tape to make beautiful Nail Art manicures? In this blog, your expert nail supplier Maryton will give you some tips and creation ideas.
What is striping tape?
The striping tape is a very fashionable Nail Art accessory, it allows the realization of drawings and decorations on nails always more beautiful and elegant. It can be very useful for creating clear boundaries between two colors, or simply to enhance a plain manicure.
Easy Striping Tape Nail Art Tutorial
Choosing the color of the Striping Tape
Start by choosing the striping tape you want to use. The ideal is as with all Nail Art, to choose a color that matches those of your manicure.
Make your base
At first it is essential to prepare your nails and make your manicure. The striping tape can be used on all types of nails and false nails.
Striping tape on plain base
The striping tape can be used directly on color in this specific case it is a fairly neutral nude color and the rendering with the stripping tape is very elegant.
Striping tape to separate two colors
Here again, the realization of your base is essential. Once the base is done and dry, you can start, place the striping tape at the height you want to delimit the installation of the second varnish. The delimitation can be done horizontally but it can also be done vertically or diagonally, it's up to you.
We hope you liked this article and that it will inspire you for future creations. In addition to these, I advise you to invest in a complete manicure supply! To help you in your choice, I invite you to visit our website.
Read also: Sponge graduation-nail art