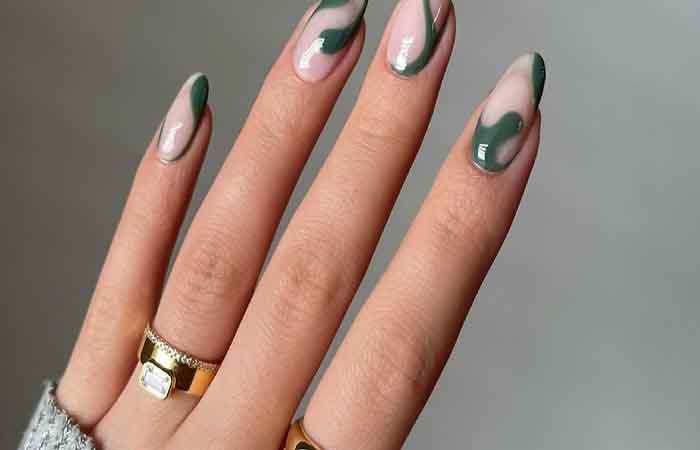 For the summer season in 2022, it looks like our nails are getting flashier than ever. We therefore revisit the French manicure and the almond nail, but also the chrome or marble shades. In this article, your expert nail supplier Maryton will give you ideas!
Trend 1: the French manicure is reinventing itself
A true classic of nail art, the French manicure has more or less success depending on the trends. We forget the traditional white demarcation line at the end of the nail and bring a little color: you can opt for a coral-colored line, pastel blue or even for a thin glittery strip at the end of the nail.
Trend 2: our nails are adorned with marble
This nail art trend consists of reproducing the indefinable texture and color of marble on your nails, for a natural and very chic look. You can also enhance your marbled nail art with a nail jewel, to bring a little fantasy to this sober and neat manicure.
Trend 3: our manicure gets chromed
Will you opt for a chrome manicure in summer 2022? Your nail technician will know how to adorn your hands with the metal of your choice, and can even create a shade to make you stand out.
Trend 4: we adopt mermaid nails
It consists of making a sequined manicure, while betting on very feminine color combinations, such as blue and pink. We particularly like its glittery effect, but also its reflections!
Trend 5: the almond nail is making a comeback
Forget everything you always thought you knew about the shape of the nails, and adopt the almond shape without further delay. This will give you a nice base for your nail art, while bringing a glamorous and slightly vintage note to your summer looks.
We hope you enjoy this article! In addition to these, I advise you to invest in a complete manicure set! To help you in your choice, I invite you to visit our website.