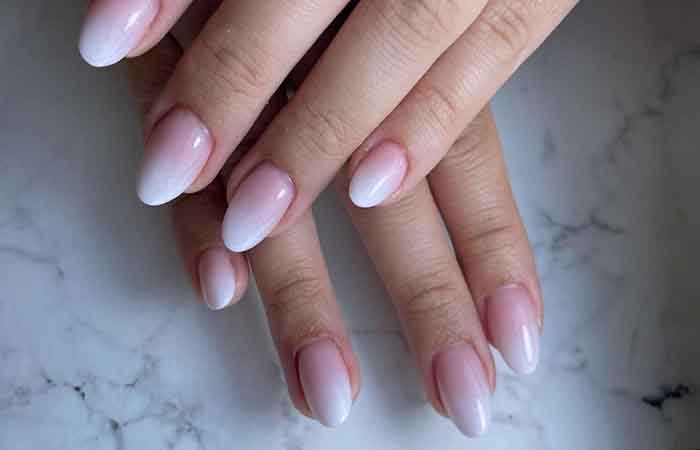 For a successful baby boomer every time, the best will be to go to an institute or even a nail bar. This blog will tell you how to do a baby boomer manicure. Keep reading!
Clean your nails and remove any traces of varnish with a cotton ball and nail polish remover.
Apply cuticle oil to soften cuticles and push back with a wooden stick.
File your nails if necessary then smooth them with a buffing block.
Apply a base coat to protect the nail.
Apply a layer of pale pink varnish or nude varnish up to the limit of the free edge of the nail.
Use a small sponge on which you will have put a little pale pink or nude varnish, and just below, a little white varnish.
Lightly pat the top of the nail with this sponge, making sure the pink goes over the pink, and the white goes up the nail.
Let it dry then apply a shiny top coat to fix your baby boomer in place.
We hope you liked this article and that it will inspire you for future. In addition to these, I advise you to invest in a complete manicure kit to care for your foot in daily life. To help you in your choice, I invite you to visit our nail supply store online.
Read also: Baby boomer: the 2022 french manicure for the nails