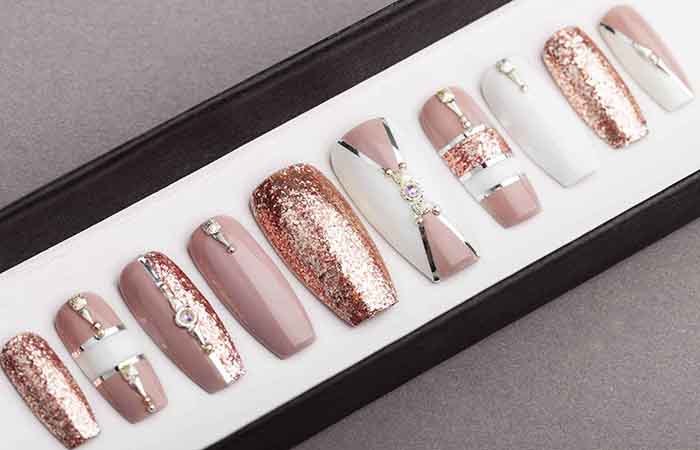 Whatever the cause, nail biting has become a habit that is hard to break. However, it is possible to limit the number of attacks on our nails thanks to the Press on nails. Today, your nail supply expert Maryton will reveal the answer for you.
Press on Nails are kits of false nails prepared and decorated to stick on your natural nails. Reusable and very easy to apply, they have the advantage of holding up better on bitten nails than a traditional UV gel or resin manicure. And above all, they don't weaken your natural nails any further.
Pressing on nails allows you to camouflage bitten nails, limit this bad habit, and have beautiful, neat, and feminine hands. Finally, the Press on Nails will give a little respite to your natural nails which can grow back in peace!
In addition, you need a manicure kit to take care of your nails on a daily basis.
Read also: Oils: real allies for your bitten nails