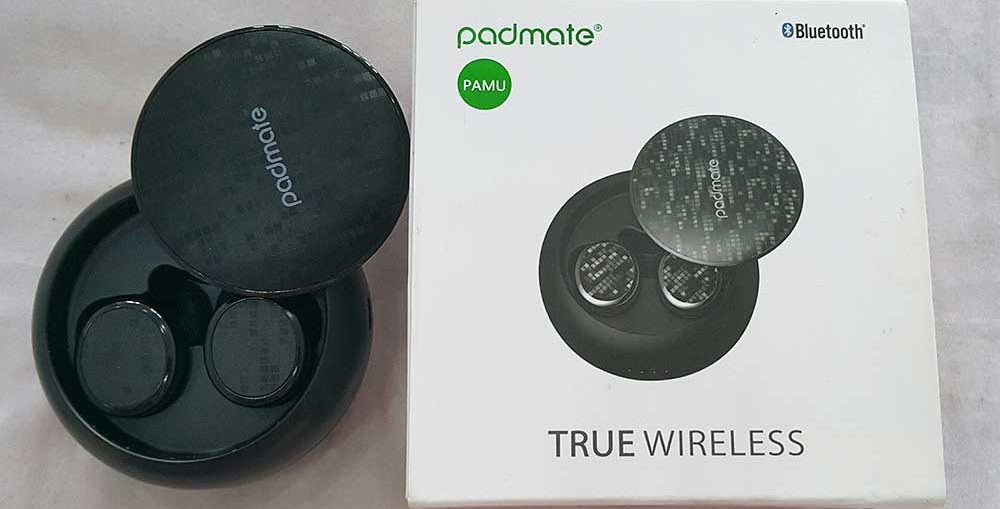 The fundraising campaign on Indiegogo for the new Padmate PaMu X13 wireless headsets has just ended, reaching mind-boggling numbers and exceeding the goal of $ 10,000 with almost 19,000 supporters, almost 10000 times. A similar success is justified by the beauty of the earphones, a concentration of technologies and design that we had the opportunity to study closely at the Global Sources Electronics Fair 2018.
Padmate showed us the first PaMu X11A and X12 models, the evolution of which led to the birth of PaMu X13. These latest wireless headsets immediately surprise you at first glance thanks to the case which, in addition to protecting and preserving the earbuds, also acts as a battery charger. Switching to headphones, Padmate has designed an ergonomic, comfortable and anti-fall design to play sports in complete freedom, intuitive touch control and a microphone to answer calls without having to use a smartphone. Moreover, after having connected them for the first time, it will be sufficient to remove them from the case so that the operation takes place automatically and in a few seconds.
Turning to the technical features, we find Bluetooth 4.2, water resistance, frequency response 20Hz-20KHz, sensitivity 97 ± 2dB, transmission distance 10 meters, autonomy of reproduction of 3.5 hours compared to 2 hours of charging and of the three complete charges provided by the case, which in turn is recharged via USB cable. In detail, Padmate has installed a 10 mm dynamic audio driver that can offer deep and balanced bass – without sacrificing medium or high – and noise cancellation.
The PaMu X13 are in sale on the official website of the company Moldac, in white and black colors, at a promotional price of $ 59, but the official price should be $ 109. They will be available in the coming weeks.