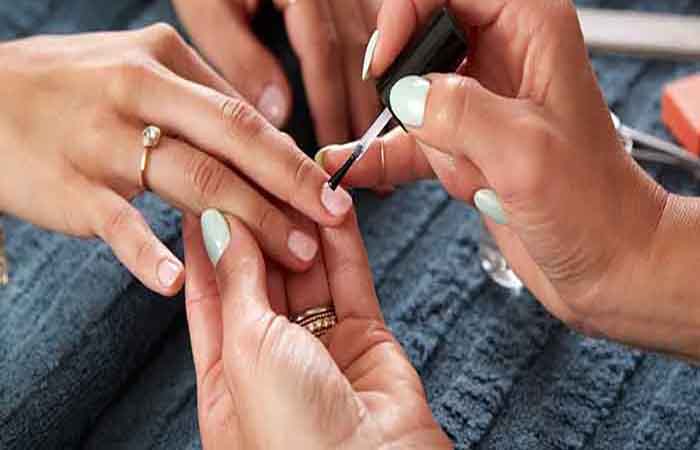 Have you always wanted to apply semi-permanent nail polish like a professional? In this article, the nail supply expert Maryton explains how to apply semi-permanent varnish yourself!
1. Preparation of the nail
First of all, you need to prepare your nails to increase the adhesion time of the semi-permanent varnish on the nails. Start by pushing back your cuticles, then file your nails in the same direction and in the desired shape. Then buff the top of the nail with a buffing block to remove any irregularities.
2. The base coat
Shake the bottle of base coat, then apply a thin layer of the base on your nails, leaving a small margin around the cuticle. Then put your nails in the UV or LED lamp for 30 seconds.
3. Apply the color
Apply the chosen color semi-permanent nail polish in a thin layer, avoiding touching the cuticle. Catalyze for 1 minute. Apply a second layer by repeating the operation a second time.
4. Finish
For a shiny finish, apply the Top coat protective varnish in a thin layer and catalyze for 1 minute.
Hoping that this article has pleased you and will give you ideas! In addition, I advise you to invest in a complete professional manicure kit to care for your nails!
Read also: How to remove semi-permanent varnish?